The Fine Art of Thai Massage School
The school is located just outside Chiang Mai, in Doi Saket area on the way to Bo Sang.
In Thailand: 
You can call MAC :  086 183 78 78 
GPS: Lat 18.80512123847147
         Lon 99.07183170318604
You can type in Google Maps:  "Fine Art Of Thai massage" 
This the gate. On the right side coming from Chiang Mai, just after a curve.
How to find the school
Since the school is in the country side and not easy to find we recommend you to call MAC on his cellphone (086 183 7878) so he can either give directions to your driver or come to pick you up.
If you come from the airport, train station, bus station or Chiang Mai city MAC can come to pick you up at the charge of 400 THB (to help him for the gasoline).
We realise that most people enjoy coming by themselves with local transportation services. Airport taxi directly from Chiang Mai airport to the school will cost 450 THB.
Another option is to travel to the school using the GRAB app. It is very easy to use, available 24hrs and cheaper. It usually costs 200 THB from Chiang Mai city to the school.
The school address is: 
   200 Baan Rai Kong Ngam Moo 15, 
   T. Sanpooloei, A. Doi Saket,
   Chiang Mai 50220 
Click here to contact us by phone or by mail  
To contact "MAC" about the massage course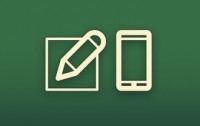 Please use the form bellow to send us an email
Or you can call " MAC " : +66 (0)86 183 78 78
We will be happy to answer your questions about the schedules and the program of our massage school, or the accommodations available for students.

The school is NOW OPEN all year 
If you guys are interested in learning Thai massage with me, you can contact me anytime.
May 2022, ....

* * *