About the Massage Instructor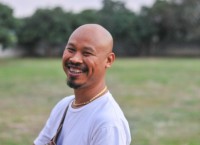 The founder and the teacher of The Fine Art of Thai Massage, Therdchai Chumphoopong,

Internationally known as MAC, began formal training in at 17 years old at the Foundation of Dr Shivago Komarpaj Massage Hospital (Chiang Mai Old Medicine Hospital), where he was trained for 3 years and worked as a teacher assistant and a therapist.
He then became a monk for 6 months in a temple near Chiang Mai and helped beside his retreat by performing massages and traditional herbal saunas.
He went on to the ITM School - International Training Massage School, where he taught for 5 years.
He opened his first school in 1999. He is an official Nuad Thai Instructor and Specialist of The Union of Thai Traditional Medicine Society.

MAC has 25 years experience as a teacher, of which 15 running his own school teaching his Thai massage style. He has so far been invited to teach in various countries and cities such as Bali, Italy,and France.
Despite his years of experience and expertise, MAC chooses to stay simple and most of all natural. He is health and environmentally conscious and adopts joyful living.
Besides Thai, MAC speaks English fluently and quite a bit of Italian.
Born into Traditional Thai Massage
MAC,was born into Traditional Thai Massage, as was his late mother, Pensri, called MUM by all, and his younger brother Chatchawan, known as MOS. Pensri grew up assisting her parents in their village, treating illness with herbal steam remedies and massage. She also studied at Wat Po in Bangkok and worked as a Therapist and helped teaching at the Old Medicine Hospital in Chiang Mai.  She was taught the most original and traditional form of Thai massage from the monks of Wat Po. Her mother herself had already taught her the knowledge of herbal remedies and body work, working as a midwife. This precious family knowledge has been passed on from generation to generation.
"I hope you will enjoy learning as much as I enjoy teaching!"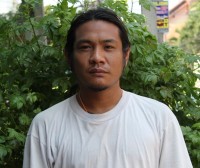 MOS
MOS (beside MAC on the picture above) was trained by both MUM and MAC since childhood, and studied at the Old Medicine Hospital in Chiang Mai. Late 2010 he completed the course of the Thai Traditional Medicine Society and became a formal Nuadthai Instructor and Specialist in August 2011. He currently lives in France and performs massage and teaches upon request in the north of France (Lille - please refer to "where to find us" page for details).