Our Philosophy in Studying Traditional Thai Massage
MAC is always happy to share his experience in Thai Massage.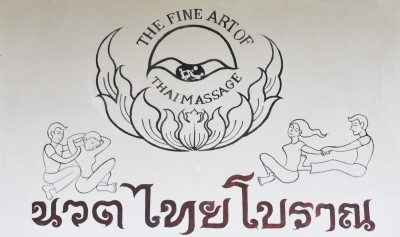 The Fine Art of Thai Massage
was founded in 1999 with the intent to pass on the authentic and traditional Thai techniques for a therapeutic and healing massage.
Our school is located in a small village surrounded by nature 12 kilometers away from Chiang Mai city.

At The Fine Art of Thai Massage we feel it's important that our students understand how to apply massage techniques in a rhythmic and meditative way. Students are taught how to work from their centers, keeping their own body relaxed. With this in mind, the many steps and postures of Thai Massage therapy are taught and practised until the students develop a feeling of confidence in their abilities to perform the massage on their own.
Thai massage is not a complicated form of therapy, but it can be stressful on the practionner's body if the body mechanics are awkward or off-balanced. MAC will help you to ensure that the massage is relaxing for both the client and the therapist.
" I'm proud to share my family art with serious students. 
It gives me great satisfaction to contribute to their path as practitioners and help people to make a living of out of Thai massage." MAC.
Massage Course Curriculum
Start teaching !!!!!!!!!
Our Traditional Thai Massage Course is open to both beginners and experienced therapists.
The intensive course consists of 3 levels and they are taught in 4 weeks.   
Courses are taught in English, but students do not need to be fluent. There is a lot of hands-on practice and learning through observation.
The school is always open for our students to practice, including weekends.
For students to build a solid foundation and take advantage of what MAC has to teach, it is recommended to follow the entire course in the order presented below. 
The class has space for 1 up to 10 students. Please contact us in advance for availability and registration.
Students must submit a 2,000 THB (Thai Baht) deposit to secure attendance in a class.
Deposit can be sent through electronic transfer such as Transferwise, PayPal or bank transfer. Once payment is received, MAC will contact you to confirm attendance.

The remaining tuition can be paid upon arrival at school, or through electronic transfer (Transferwise, PayPal, bank transfer)


Please check the "Notes and conditions" section at the bottom of this page for more information regarding payments and fees.
______

To contact "MAC" about the massage course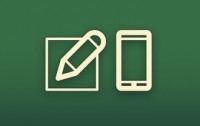 Please use the form bellow to send us an email
Or you can call " MAC " : +66 (0)86 183 78 78
We will be happy to answer your questions about the schedules and the program of our massage school, or the accommodations available for students.

The school is NOW OPEN all year 
If you guys are interested in learning Thai massage with me, you can contact me anytime.
May 2022, ....

* * *